Krsi Sue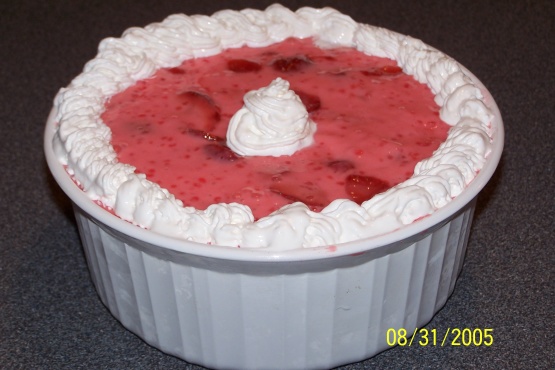 Recipe given to me by my 11 year old step-daughter. She entered this as a 4-H project and received rave reviews. It is a nice refreshing salad

I used instant tapioca, we can't get pearl tapioca here.I used 3 1/2 cups water, 2 pkgs splenda, 1 pkg sugar free rasberry gelatin,I folded in the cool whip and rasberries, swirled effect. A hit!Super taste, refreshing and cool.
Bring water, sugar, and tapioca to a boil, stirring often until the tapioca is clear.
Remove from heat and add the package of jello.
Cool to set until consistency is like jelly.
Add cool whip and frozen raspberries.
Stir well and refrigerate.