Bergy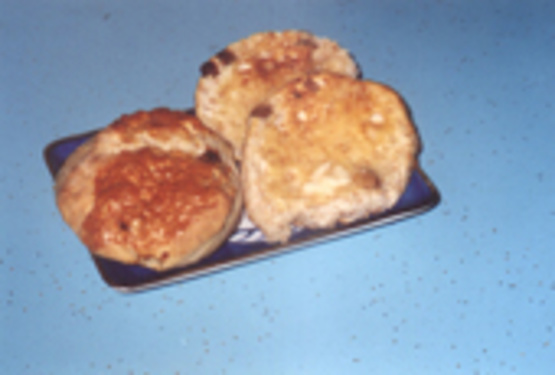 I have been making these on and off for at least 25 years. Sometimes I leave out the raisins but they are delicious with or without them. There is never one left over.

These are simply the best tasting, easiest to make scones!!!! The texture is perfect. I used canola oil for shortening and added CRAISINS. I am hooked.
Put the first six ingredients in a large bow.
Mix with 1 cup milk.
(Try not to handle too much. You may need a tiny bit more milk but you don't want sticky dough.) Pat on a floured board and shape into a circle.
Then cut in diamond shapes.
Bake at 375 for 15 minutes or golden brown.