Preserved Lemon Vinaigrette
Directions
in a mixing bowl, stir together all the ingredients.
Most Helpful
Wow! Wonderful flavors in this vinaigrette. I used Recipe #323798 for the preserved lemons. This is a bit more than a simple dressing yet so tasty and subtle. Perfect for butter lettuce and toasted pecans. Thank you Jellyqueen.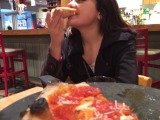 I think the relatively delicate flavor of the champagne vinegar combined with the preserved lemon gives this lovely dressing a very piquant flavor and the chives seem to level it out--a great dressing! BTW, I used French Tart's preserved lemon recipe.