Pineapple-Garlic Pork Chops
Pamela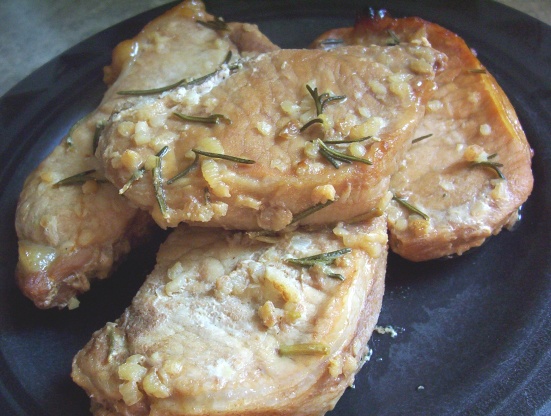 This are one of my favorites. I keep adding more and more garlic each time to see where the top is and I have not found it YET. Prep includes marination time of 24 hours.

These porkchops were delish. I held out some of the marinade for basting. I am kind of funny about how I handle marinade and basting. The flavor was awesome. A sweet flavor that went well with the aromatic rosemary. We did ours on the grill. Everyone voted 5-stars. Thanks for sharing this.
Combine all ingredients, except pork chops, mix well.
Place chops in shallow dish and pour marinade over them.
Cover a refrigerate overnight, turning occasionally.
Remove pork from marinade.
Broil 5-6 minutes on each side basting once with the marinade OR Grill and marinade once during cooking.