Sara E.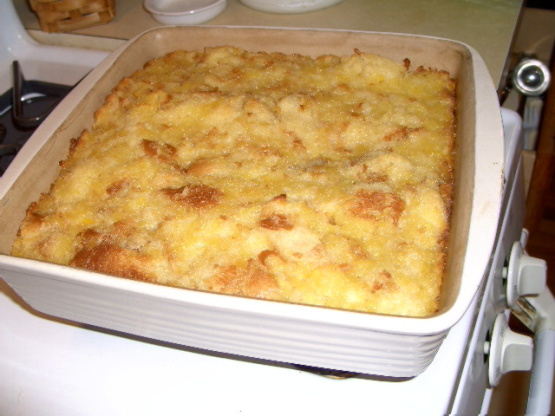 I got this recipe from my grandmother. She goofed up a recipe for baked pineapple and actually came up with a better dish, or we think so. Easy to make. You can assemble the day before and bake when ready.
In a bowl, combine drained pineapple, egg, sugar, butter.
Begin adding bread pieces and stir. Bread should absorb liquid. Continue adding bread until bread will no longer absorb liquid. This can be anywhere from 6-10 slices.
Put in a 9x9" baking dish.
Bake 350 for 30-45 minutes. Top should begin to brown when it is done.
I almost always double the recipe, use a 9 x 13 pan, and bake for 1 hour.