Peanut Butter Rice Krispies Cake
2Bleu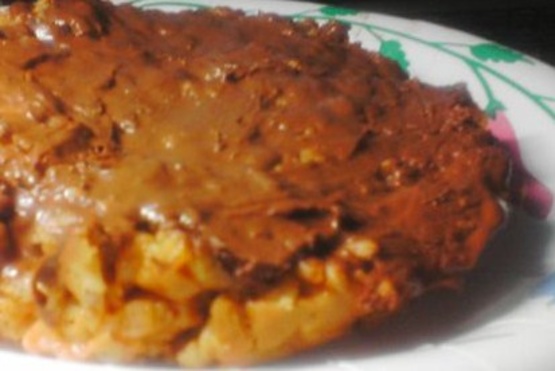 My mother used to make this all the time when we were growing up. They're like peanut chews.

Very good treat. DH loved it, most of the kids liked it. It was a bit sticky to work with, but once it cooled it was great. I used butter. I also used milk chocolate chips instead of the bittersweet. Made and Reviewed for Please Review My Recipe Tag - Thanks! :)
Heat corn syrup and sugar.
Add peanut butter and mix.
Remove from flame and add Rice Krispies.
Spread into 9x13-inch pan.
Melt chocolate chips and margarine. Spread over Rice Krispie mixture.
Freeze. Thaw slightly before cutting and serving.