Sageca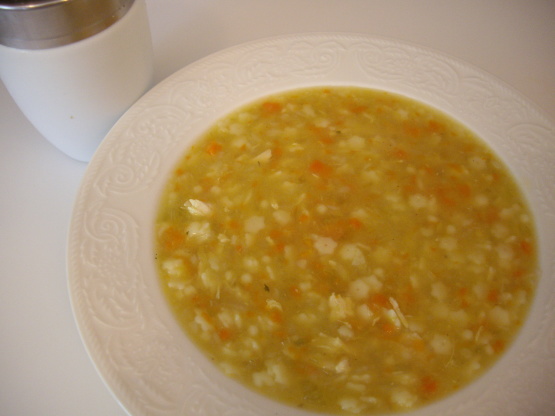 This is a feel good soup! If you have boneless skinless chicken thighs even better.
Bring broth to a boil in a large saucepan.
Stir in celery, onions, carrots potato,bpepper, salt,chicken bouillon powder and chicken.
Bring to a boil and reduce to simmer for 45 minutes,.
Remove chicken and chop in tiny pieces.
Add pasta and chicken to soup and cook 10 minutes.
Spoon into soup bowls and pass the Parmesan cheese.
Tip.
Use your processor on pulse mode to chop your vegetables.