Parsley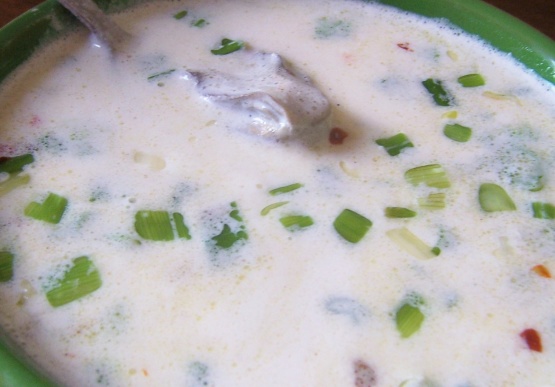 My dad and my husband, both love oysters. I can eat them if I don't think about how they look. Anyeay, this is my dads recipe.

This is the classic New Orleans' style, Oyster Stew. Just like my MawMaw makes! Thanks.
Saute green onions in butter in a Dutch oven until onions are tender. Add remaining ingredients to onion mixture. cook over low heat until edges of oysers begin to curl and mixture is hot, but not boiling. Serve with oyster crackers.