Derf2440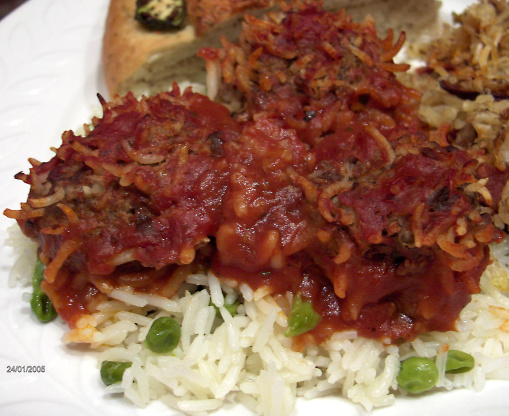 From Betty Copeland at texascook.com There will be a tomato sauce around the meatballs when done, so I serve over additional plain rice.

We really enjoyed the porcupines, quite delicious over left over rice with peas in it. Very nicely done in the oven. Hadn't make these since the boys were little, they used to love them. Nice taste with the celery salt and garlic powder, I used basmati rice, it worked beautifully, we will be making these again, perhaps next time over pasta. Thanks for sharing and bringing back memories.
Preheat oven to 350.
Mix meat, rice, water, onion, salts, garlic and pepper.
Shape mixture by rounded tablespoonfuls into balls.
Place meatballs in ungreased 8" square baking dish.
Stir together remaining ingredients; pour over meatballs.
Cover with foil.
Bake 45 minutes.
Uncover.
Bake 15 minutes longer.