ImPat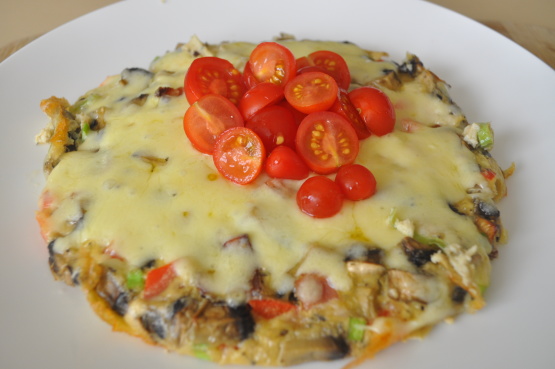 Recipe courtesy Kraft What's Cooking Magazine with slight modifications.

Top Review by ImPat
I scaled this back for 1 serve so just baked it in a small oven proof skillet/fry pan at 175C and it was cooked in less than 10 minutes so made for a quick and easy breakfast sprinkled with a sharp cheddar and instead of salsa some cherry tomatoes picked fresh from the garden. Thank you Lori Mama, made for Everyday A Holiday.
Preheat oven to 350.
Line a 15x10x1 inch pan with parchment paper, making sure ends extend over the edge of the pan.
Spray with non stick cooking spray.
Combine eggs with next 8 ingredients and pour into prepared pan.
Bake 25 minutes, or until eggs are set.
Sprinkle cheese evenly over the top and continue baking until cheese is melted.
Roll omelette immediately beginning at the short end and peeling off the paper as omelette is rolled.
Place on platter and cut into 4 pieces.
Serve with heated salsa.