karen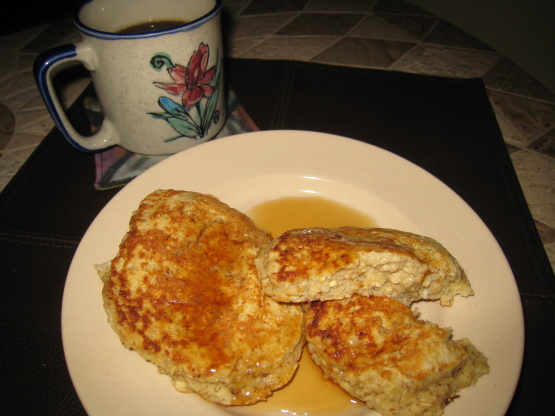 My favorite pancake recipe. Really filling and great with bananas or chocolate (chips or cocoa powder) added in.

Top Review by karen
Great pancakes and healthy too! I made them even healthier by substituting applesauce for the oil, adding in some powdered milk for extra calcium (1/3 cup for a half-batch) and some flax seed. They turned out thick and hearty, but these should please even non-oatmeal eaters.
Mix dry ingredients together.
Mix wet ingredients together.
Add wet to dry and mix well.
Cook on non-stick or lightly greased pan at medium heat.
Watch the edges, small bubbles will pop and fill up but as they start to remain then its time to flip to the other side.