My Coffee-Marinated Pot Roast
Susie D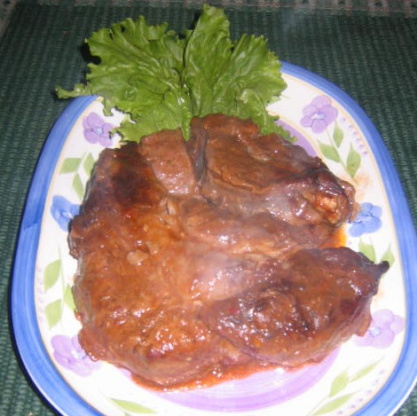 This is the roast my family loves. VERY tender and YumMY! I like to marinate it overnight, but it doesn't have to be. Two hours would be enough. Hope you enjoy as much as my sweet family does. :o)

Made the recipe pretty much as given, with the roast being a bit more than 4 pounds! I'm not that big on using coffee in anything, but then, the roast was part of my one-time contribution to a local group that helps feed the homeless! AND, my very eager other half's taste-test let me know that it should have been made for right here at home! Thanks for sharing the recipe! [Made & reviewed for one of my adoptees in this fall's round of Pick A Chef]
FOR MARINATING: place roast in ziploc bag. Pour marinade ingredients over it. Place in refrig. 8-24 hours, turning once. Remove roast from bag. Save marinade.
Flour roast and heat in oil just til sides are brown.
Place in large pan.
Put cut carrots, potatoes, onions and celery around roast.
Pour marinade over roast and vegs., reserving 1 cup.
Add flour to 1 cup of marinade, stir til mixed well, and pour over roast. Cover with aluminum foil.
bake at 325 for 2 1/2 - 3 hours. YUM!
May serve with mashed potatoes, green beans, or salad.