Mr. Mudd's Sweet Potato Souffle
cswarman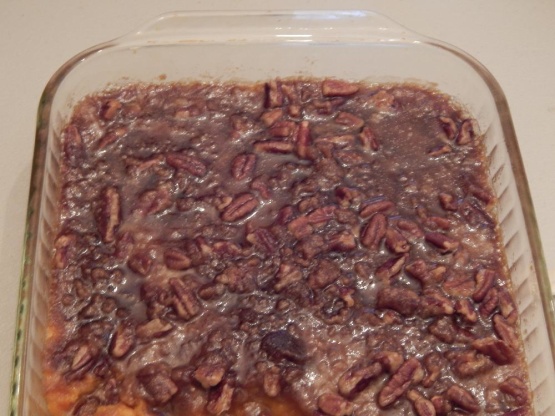 Mr. Mudd, a great Atlanta hairdresser, gave us this recipe. We now serve it every Thanksgiving as "Mr. Mudd's sweet potatoes". It's Southern...so it's gonna be a bit sweet, but delicious! A huge hit with all of our guests and family.
Mash potatoes.
Mix all ingredients for casserole.
Put into buttered 13x9 casserole dish.
For topping:.
Mix brown sugar and flour.
Cut in butter and pecans.
Put on top of potatoes.
Bake at 350 degrees for at least 20 minutes or until bubbly and hot all the way through.