Junebug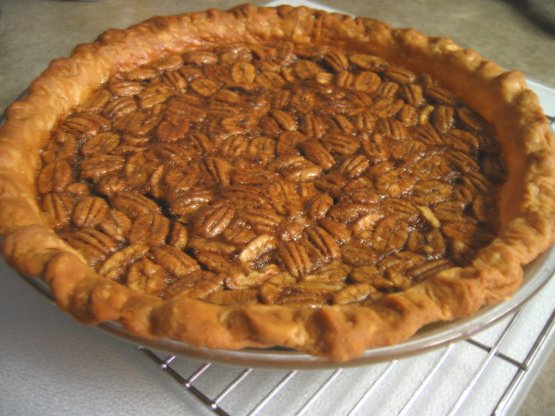 My Mother first made this pie in 1949. The recipe was on a can of pecans. (I wasn't born then, but evidently pecans used to be sold in cans.) She kept the can in the kitchen cabinet. For some reason she never wrote it down. It's been a family favorite for 4 generations.

This is the best pecan pie that I have ever made or eaten. There's one in the oven now. Thank you so much Junebug for posting your Mom's recipe. Yum!!!!!
Preheat oven to 375.
Combine sugar, butter and syrup.
Add beaten eggs and pecans and mix well.
Pour filling into pie shell.
Bake for about 45 minutes til center barely "jiggles".
Cool and enjoy.