Kelley52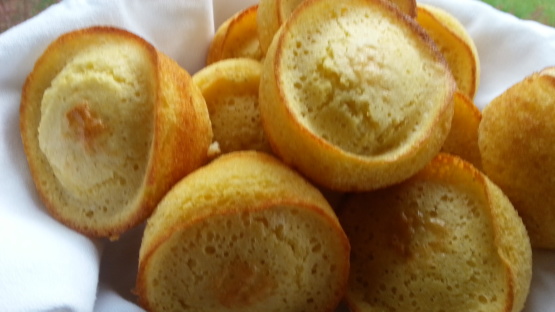 We don't like cornbread per se, so I was looking around and found these today (12/19/06) .. I made them. Oh my gosh!! Moist isn't the word! The batter is VERY liquidy. They ARE almost like a spoon pudding.
Heat oven to 425°F.
Grease two 12 muffin tins or line with liners.
Put all dry ingredients in large bowl and mix well.
Add buttermilk, mayonnaise, butter and shortening to dry ingredients.
Mix well.
Add eggs and blend thoroughly.
Pour into prepared muffin tins and bake 10-12 minutes till lightly browned.
Use toothpick to test for doneness.
NOTE: I added 1 C shredded cheddar cheese on some and cinnamon sugar on some.