Mccormick Spices Corn Pudding
Viva26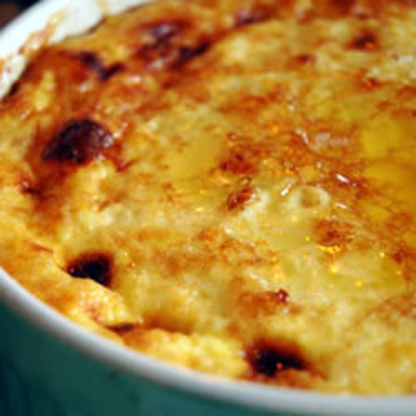 From the McCormick spice website. Makes a great Thanksgiving side dish

Easy to put together, rich tasting, crusty top. I would reduce the sugar by half--just a little too sweet for my taste. Overall, a good comfort casserole. Thanks for posting.
Combine the whole corn, the cream corns and the eggs in a bowl and set aside.
In a separate bowl, combine corn starch, season salt, dry mustard, onion.
Add the dry ingredients to the wet ingredients.
Stir in the milk and butter.
Pour into a 13x9 pan.
Bake at 400 for 60 minutes, stirring after 1/2 hour.