Marinated Tomatoes With Lemon
Elmotoo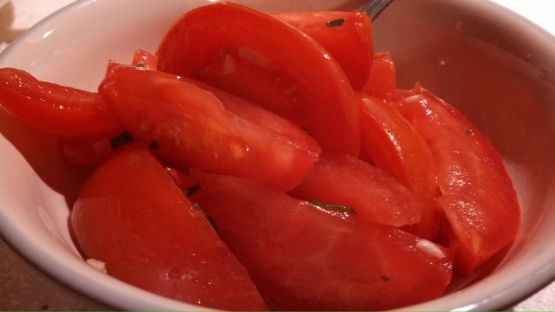 Instead of the usual fresh basil, these tomatoes are made with fresh summer savory. If you cannot find fresh savory, fresh thyme works. Dried savory will work in a pinch (use 1/4 teaspoon).
Cut each tomato into 4 to 6 wedges.
Place the tomato wedges in a medium bowl.
Combine lemon juice and remaining ingredients, stirring with a whisk.
Pour marinade over tomatoes; toss gently to coat. Let stand 1 hour, stirring occasionally.
Using a slotted spoon, serve wedges on a bed of greens.