Marinated Cucumbers, Onions, and Tomatoes
GaylaJ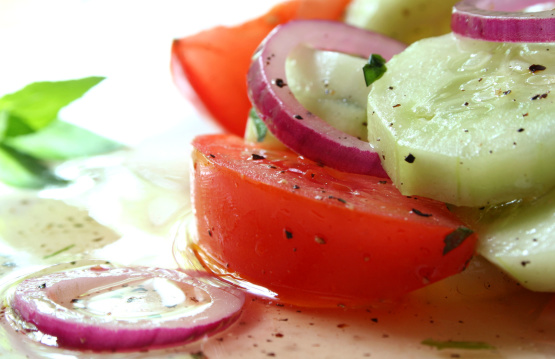 This recipe is from Womack House, a long ago country kitchen in Fulshear, TX. It tastes like summer!

My dad used to make this. My husband would eat himself SICK on this. I've been looking for a similar recipe and this seems to be it. My dad would save the marinade and just continue to add the veggies to it. It just got better and better. This year I have my own cukes and tomatoes. Thanks for the recipe. I don't have my dad anymore to consult, so I appreciate the help.<br/>Linda
Combine all ingredients in a large bowl.
Toss well to mix.
Refrigerate at least 2 hours before serving.