Make Your Own Boursin Cheese - Paula Deen
diner524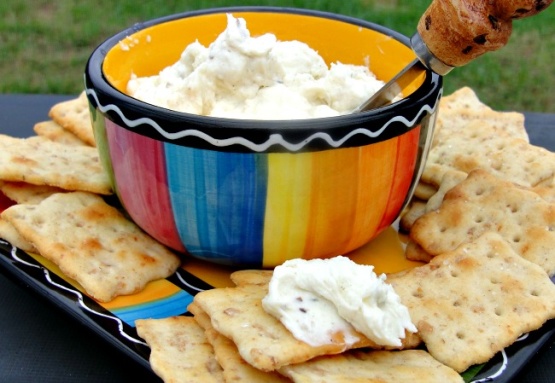 This recipe comes from Paula Deen. It tastes exactly like the boursin cheese sold at stores, for a fraction of the cost! I like to serve this spread with buttery crackers. You could also use it to make sandwiches, etc... The prep time does not include softening of cream cheese, butter or the refrigeration time.

Well add mine to all the other 5-star reviews for this recipe - it's TERRIFIC! Delicious, addictive, and made with ingredients I always have on hand. I did use reduced-fat cream cheese and butter with excellent results. Served with Wheat Thins crackers and loved this tasty treat - thanks for sharing the recipe!!
Put the cream cheese and butter into the bowl of a food processor. (You could use a mixer or blender if you don't have a food processor.).
Add the seasonings and process until completely blended and smooth.
Line a medium-sized serving bowl with plastic wrap and fill it with the cheese mixture.
Cover and refrigerate for at least a few hours before serving.
You can keep refrigerated for up to 1 week.
Enjoy!