Parsley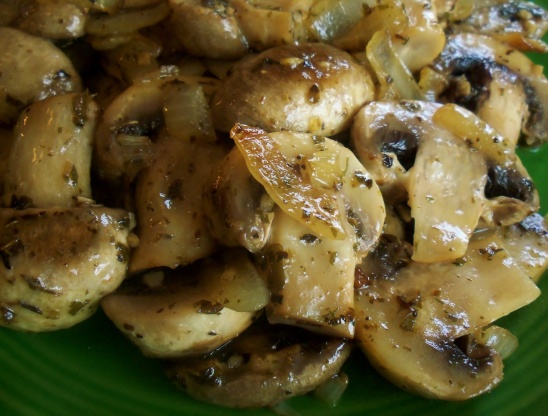 i sometimes double the sauce ingriedients and serve with orzo pasta.

We made this the other night to go with some grilled steaks and potatoes. The flavors from this sauce and mushrooms really complimented our steaks with out taking away from the flavors from the steaks. I have been sauting mushrooms from years just adding a little soy, garlic etc but this is what I have been looking for. Really great flavor. Thanks!
melt butter and saute onions till soft.
add mushrooms, and remaining ingriedients.
bring to a low simmer for 10-15 minutes.
serve with steaks or chicken.