karenury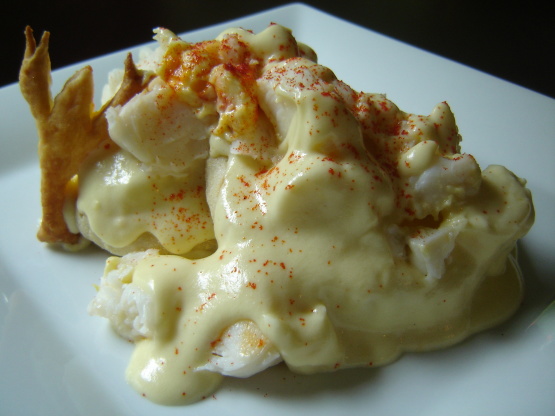 Very easy to make. I used loganstinos instead of full lobsters. I am planning on using this recipe again. Also, I used full whipping cream and more pepper. Can't tell you about leftovers, there weren't any leftover.
In a medium saucepan, melt butter.
Stir in flour and salt.
Add the milk all at once.
Cook and stir until thickened and bubbly.
Cook and stir 1 more minute.
Stir about half the hot mixture into the beaten egg yolks.
Return all to saucepan.
Cook and stir until mixture is thickened and bubbly.
Stir in lobster, dry sherry, white or black pepper, and ground red pepper.
Heat through.
Serve over English muffin halves.
If desired, garnish with snipped chives.