Liquori Casalinghi (Cherry Liqueur)
Italian Cherry Liqueur. Perfect after dinner cordial, to be enjoyed with friends or to be given as a gift. You can use a bottle with a tight fitting cork or screw top. Wax seals add a nice finished touch. A tablespoon added to pie crust has phenomenal results. Very easy recipe... the hardest part is waiting 6 months for the maceration. Be sure to shake it up when you check on its progress.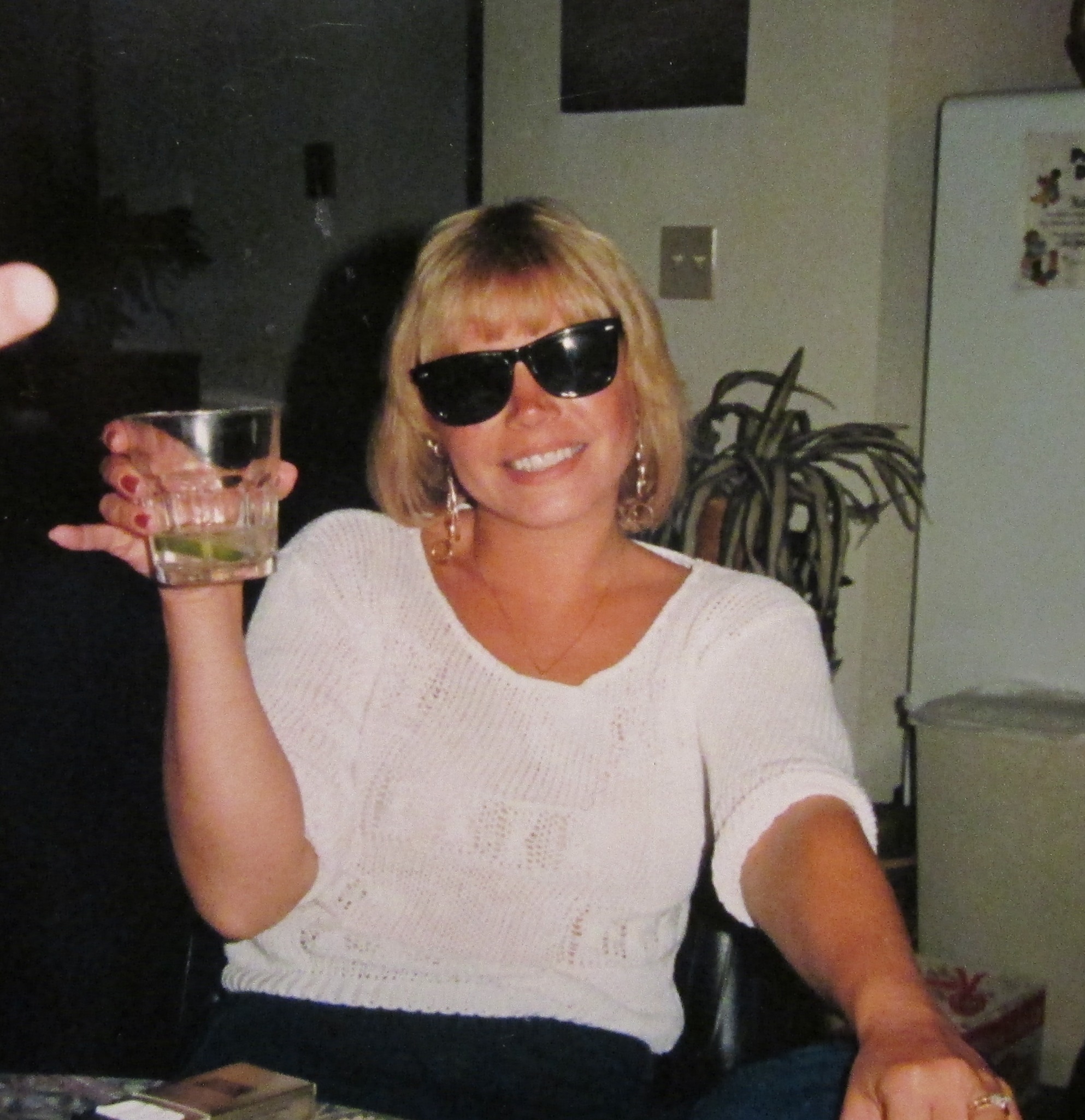 This is gonna be good! I know that twice, because Cheryl says it will be, and I am a great judge of these things! Here's what I did: Those annoying pits are sharp when crushed and I couldn't use the zip top bag because I was loosing the precious juice. So I changed my strategy. I pitted the cherries by hand, (wear gloves, that juice could be tattoo dye!), and put the cherries and the pits in two seperate zip top bags. Then I spanked the cherries with the meat mallet until they looked like I thought they should. I then took the bag with all those cherry pits and whacked each one with one of my husband's hammers until they were crushed. I mixed them together in a big zip-top, we could have sworn those pits smelled like almond!, put them in a bowl just in case, and they're doing their 24-hour thing in my pantry. See pictures of my finished products before I mixed them. I will take their portrait again in one week when I bottle, and then I'll tell you all about it when we taste it in 6 months! 5 stars right away for the fun of taking aim and crushing those cherry pits with the big hammer! Wheeee! UPDATE: I am SO emarrassed. Guess what I did? I put this concoction in my cousin's wine cellar and promptly forgot about it. I forgot to strain it, heck, I forgot to even decant it for almost the full 6 months. And when I finally found the cousins at home and was able to retrieve it, the pits had become a sludge on the bottom. I strained it through coffee filters and it is TO DIE FOR! I kid you not. The color is beatiful, too! Sorry it took this long, Cheryl!
You will need to crush the cherries along with their pits. I found it was easiest to use a heavy duty extra large zip lock, adding a handful of cherries at a time, and smash each cherry with a hammer. Be sure to crust the pit well. Push the pulp to the bottom of the bag and add the next handful.
Leave covered in a dark place for 24 hours.
After 24 hours, boil the water and add the sugar. Stir until sugar is dissolved. Remove from heat.
Put cherry mixture in a fine muslin bag, or use a fine sieve, and squeeze the juice into a bowl.
Add the cherry juice to the sugar syrup mixture and set aside to cool.
Add alcohol to the cooled cherry syrup.
Pour into a jar with a tight fitting lid and place in a cool dark place for one week.
After one week, filter into a cool looking bottle, seal, and age it for at least six months before you pop the top.