Jerez Cherry Liqueur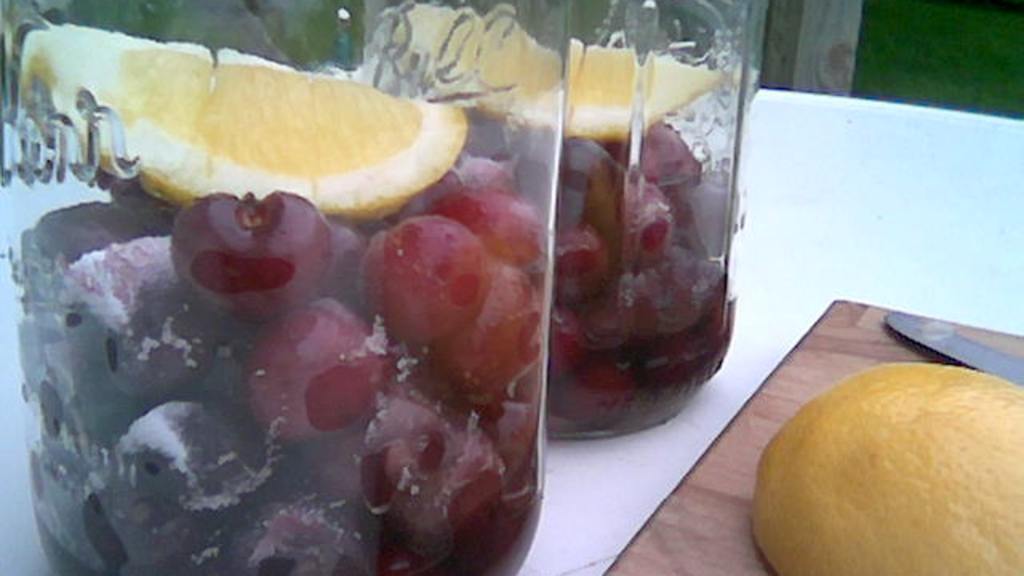 Ready In:

10mins

Yields:

Units:
Nutrition Information
directions
Pierce each cherry three to four times in a row (up and down)on one side of the cherry. I used a sharp skewer. Remove Stems.
Fill each jar half-full with the cherries. Place a lemon wedge in each jar and top each with a tablespoon of sugar and two tablespoons of Amaretto.
Fill jars with brandy. Screw lid on tight and shake to combine.
Put in a cool dark place for 6 months.
Submit a Recipe Correction
Join The Conversation
Hey guys, CHERRY PITS CAN BE POISONOUS. Like apple and apricot pits, they contain amygdalin, which metabolizes into cyanide in the body when ingested. (Google it). When you soak them in alcohol for months, most of the amygdalin/cyanide will leech into the liqueur since it's very soluble in alcohol. If you don't drink much of the liqueur, the effect would likely be minimal; mild cyanide poisoning could resemble a bad hangover. In larger quantities, it could be perhaps dangerous. Why risk it? Pit the cherries before soaking them. If you like the bitter almond flavor that the cyanide imparts, add a flavoring - they make almond or bitter almond flavorings with the cyanide removed.

Well, NC the taste test committee reports back--WOW O WOW!!! This stuff is POTENT! Like atomic bomb-potent! Holy moley! I thought I'd toss back a "few" of these, but ONE cherry was MORE than enough for my tender tongue! I will use some in my Christmas baking and give you another report of how that turns out! .....Okay NC...I'm going out on a limb here giving this 5-star rating without ever having tasted this YET...but with these ingredients, please, tell me how it could NOT be 5-stars!? :-) Will be waiting for Thanksgiving & Christmas to taste this fine concoction...will get back to you--of course, I'll have to REMEMBER...but hopefully!!! *Made for ZWT 3 US Regional*