Liar & Fatmouth Bang Bang Shrimp
Shazzie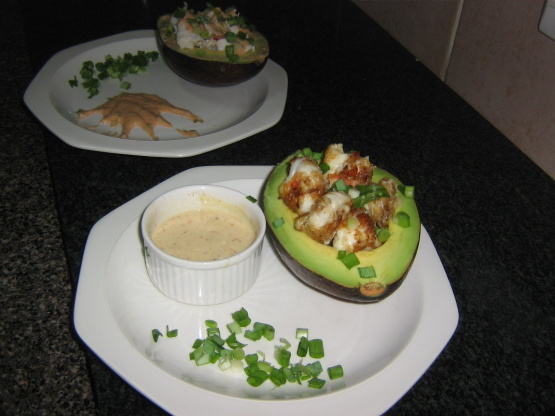 I've been trying to get this recipe right FOREVER but I haven't been able to worm my way into the kitchen at Bonefish Grill just yet. They lie to me like the worst of ex-boyfriends. This is as close as I got, help me out here! It's a great recipe, just not quite the real deal. Reviews TOTALLY welcome.

The exact recipe for bang bang sauce is: 1 cup mayonaise 3 tbsp huy fong chili garlic sauce 1 tbsp mae ploy sweet chili sauce 1 tsp lemon juice (mae ploy is a thai company) This info was from a chef that worked at Bonefish Grill.
Clean & devein shrimp.
Soak shrimp in buttermilk for 1 hour (in fridge).
Chop head of lettuce by 1/8" lengths & chill.
Finely chop green onions.
Heat Peanut Oil at Medium (~375 degrees).
Combine cornstarch, cayenne, garlic powder & onion powder.
Combine mayonaisse, chili garlic sauce, sweet chili sauce, & lemon juice in large bowl.
Dredge shrimp in cornstarch mixture.
Fry in Peanut oil for 2-3 minutes.
Remove & drain on paper towels.
Add shrimp to mayonaisse mix & toss to coat.
Serve over chilled bed of lettuce & sprinkle green onions on top.