Parsley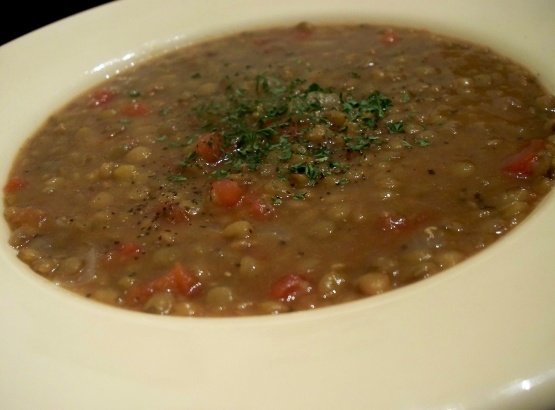 A delicious lentil soup that has an Italian flavor. Very simple to make, and a delicious meal with just some good quality French bread or some good rolls or biscuits. Quite good if you are a fan of lentil soup!
Sort and rinse lentils.
In a large saucepan, combine rinsed lentils and water.
In a small frying pan, or skillet, saute onion and garlic in the butter until onion is tender but not browned.
Add onion and garlic to lentils.
Stir in salt, pepper, sugar, Oregano, basil and parsley.
Bring to a boil; reduce heat.
Cover and simmer until the lentils are tender, about 45 minutes.
Add tomatoes and tomato paste.
Stir well.
Simmer 15 minutes longer.
Garnish each bowl with a parsley sprig, if desired.