rpgaymer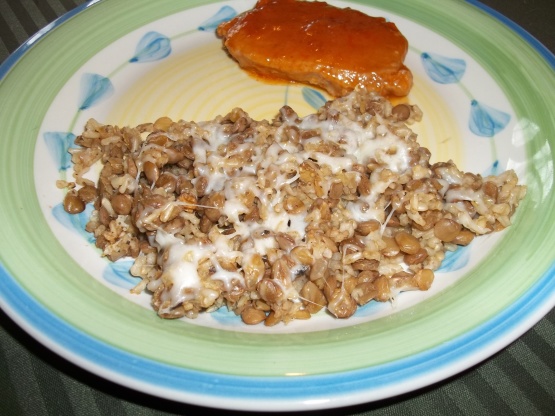 I like making this as a side dish with cheeseburgers. This would also make a great one dish meal.

This has to be one of the cheapest dishes EVER. It is also quite healthy. It is very easy to put together. The taste was rather what I expected - lentils and rice, with some seasonings. I used brown rice, as suggested. If I make this again, I might consider putting some green peas in it to "liven it up" a little, although I'm not sure how they'd react to the long cooking time.
Mix all ingredients except cheese in casserole dish.
Cover and bake at 300 for 1hr. 45 minutes to 2 hours.
My children will not eat this without cheese, so I top half with cheddar cheese and put back in the oven for five minutes to melt cheese.