Sara 76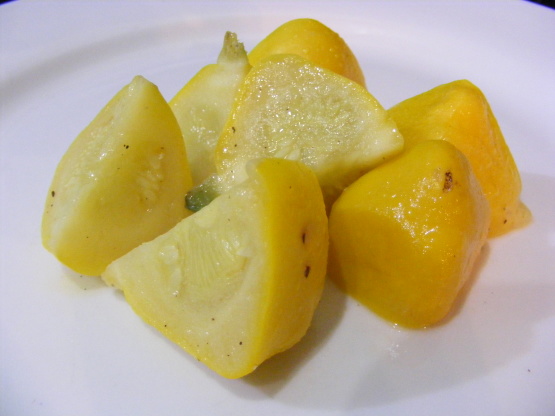 Very simple recipe that really enhances the delicate taste of yellow squash.

I absolutely love yellow squash, but they are hard to come by here. I noticed some beautiful fresh ones when I was grocery shopping th eother day, so I bought a LOT! i ahve been trying different ways of cooking them, and last night we tried this recipe. We loved it!!! I cut the squash into quarters instead of slicing them, but otherwise made as posted. Thankyou for sharing your recipe! :)
Steam the squash until just tender, drain.
Toss the squash with the butter, lemon, salt and pepper.
Serve.