Latvian Style Baked Onions
Parsley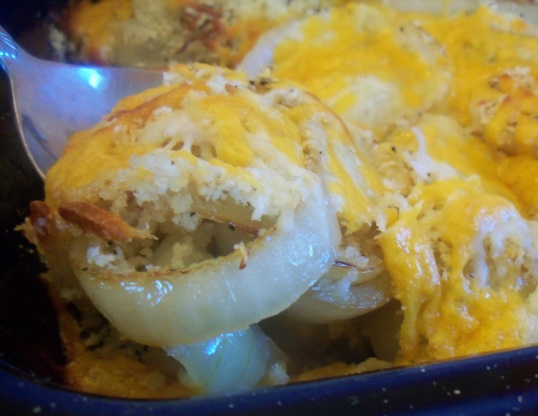 This is one of a number of historical recipes I am posting from my cookbook collection. It is adapted from the 1953 edition of Adventures in Good Cooking, by traveling salesman and food critic Duncan Hines, and featuring recipes collected from around the USA. This recipe is from Allison's Wells in Way, Mississippi. Butter may be substituted for the bacon drippings. Recipe does not specify an amount for the butter or the type of cheese, only "mild."
Preheat oven to 350°F.
Heat bacon drippings in a large skillet.
Add onions and saute until lightly browned.
Place onions in a baking dish and sprinkle with bread crumbs.
Drizzle with a little melted butter.
Sprinkle cheese on top.
Bake about 15-20 minutes, or until browned.