KFC Chicken Secret Spices

I've never tried this, just saw it on another board and had to snatch it up! There are actually 11 spices in the above combination, but an additional 3 ingredients were necessary to get that special flavor.
Directions
Place all ingredients in blender and pulse for 3-4 minutes to grind well.
Store in an airtight container.
Makes about 3/4 cup.
To use with flour, add 1 oz mix to 1 cup of flour for coating chicken.
Most Helpful
This is an extraordinary find. It tastes just like it. Be careful though, this is potent. It is hard to pick which ingredients are missing because it is so close to the KFC taste, but one might be nutmeg. My dad has experimented for years trying to make us kids the KFC chicken but nothing beats this one. I will be glad after all these years to give my dad a free batch.
This is a very tasty spice mix. I recommend a bit more garlic if your a garlic lover like I am. It made about a cup so I have lots left over for more chicken. I pan fried the chicken.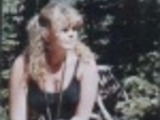 I don't think this tasted like KFC but it's the best chicken I've ever made! I used wings, legs, and thighs and removed the skin from the thighs. I rolled all the chicken pieces in the seasoned flour and roasted them in a hot oven for about an hour and a half turning them once during roasting. They turned out tender, juicy and delicious.