I came up with this on the fly, after a HUGE craving for Key Lime pie set in. It's basically the same recipe that I used years ago to make "cherry cheese cake", which came from a magazine. You might want to start out with only 1/3 cup lime juice - then add the remainder, if the filling isn't tart enough. My family and friends like the tartness better, but the key limes are a little mild. Some times If I'm making two pies, use 3 full pkgs of cream cheese. Meaning each pie gets 14oz....recipe is ver versatile.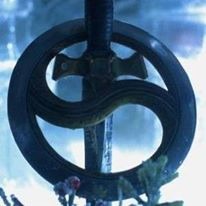 I love key lime pie and this recipe didn't disappoint. Wonderful flavor and was enjoyed by the whole family. Made for PAC Spring2010.
Let cream cheese soften at room temperature for at least an hour.
Beat with a mixer on low speed for about a minute.
Add eagle brand milk, and mix on low speed til creamy and well combined.
Add vanilla and key lime juice, and stir with a spoon (important to not use mixer at this point), til all juice is incoportated.
I'm laughing at my cookbook terms - just make sure it's well mixed.
Chill at least one hour. Top with whipped cream, garnish with lime slices if desired.