Japanese Meat and Potato Korokke
oh noel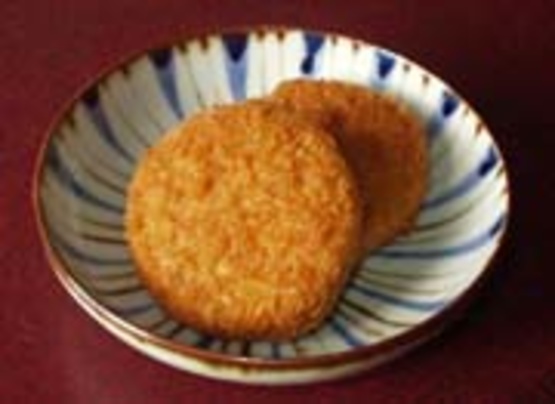 Korokke is Japanese fried mashed potato with vegetables and meat. My mom made these all the time when I was a kid. Its is a great portable snack that reheats well.

The first few bites we were all saying it was okay ... added a bit of hot sauce and suddenly we're fighting over the last korokke!! May add cheese next time for our "American" tastes but will definitely make this again.
Peel and cut potatoes into medium chunks. Boil potatoes until soften. Mash potatoes and set aside.
Mince onion and saute in a fryin pan. Add ground beef in the pan and saute. Mix mashed potato and onion and beef in a bowl. Season with salt and pepper and mix well.
Make flat and oval-shaped pieces about 3" in diameter and 3/4" thick (a little bigger that a cookie). Coat each piece with flour. Dip in beaten egg. Coat with panko. Fry in 350 F oil until brown.