petlover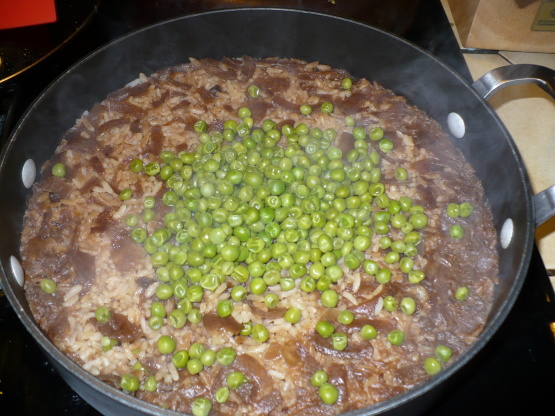 My Aunt Janet is a wonderful cook, and this is an easy way to make "fried rice". It is a good compliment to any meat fixed with an Oriental flavor.
In a skillet, with a tight fitting lid, saute the rice in the butter until a light golden brown.
Stir frequently during this process.
Add onion soup and the can of water and cover and simmer until the water is nearly all absorbed.
Add the peas and water chestnuts and continue to simmer until the water is completely absorbed.
If you like the rice alittle more salty, add soy sauce to your taste.