Prep 20 mins
Cook 15 mins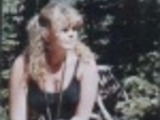 Delicious and colorful pasta salad with a fresh summer taste. Easy and fast.
Directions
Cook pasta and rinse in cold water until cool.
Toss with all veggies.
Chill until ready to serve.
Just before serving, pour Italian dressing over all and mix until everything is well coated. (Leftovers do not keep very well. Everything gets rather soggy so dress only what you need or dress each individual serving)
Most Helpful
This easy salad was great for a quick summer meal! We all loved it and have enough leftovers for lunches. I made a few minor changes to the original recipe. Instead of pepperoni, I used leftover chicken and feta cheese.
This kind of recipe drives me crazy because it's so vague, and I like recipes to be very specific so I don't mess up! It worked out ok, but I wish I knew how much pasta they usually make, for example. I used a box of tri-color because they don't sell that type of pasta in bags at my market. I also would like to know what kind of dressing everyone thinks is best. I used Newman's Own Family Style Italian, it worked pretty good, but it's so unhealthy to use the whole bottle!

I did not use an entire package of pepperoni, it seemed like too much, but I did add red onion, tiny broccoli florets, and garbanzo beans. Next time I would add feta cheese like "Ellie" suggested in the comments.
AWESOME! I didn't add the pepperoni or black olives, but I did add just about any other vegetable I could find. Broccoli, cauliflower, carrots, cherry tomatoes...will make again. Thanks!