Lisa R.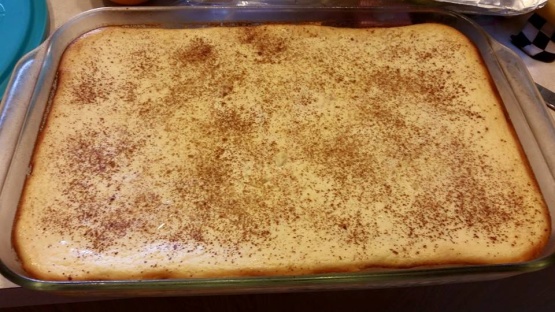 ***PLEASE NOTE I HAVE CORRECTED THE NUMBER OF PIES WHICH THIS RECIPE MAKES, FROM 2 TO 4... THANK YOU TO THE REVIEWERS FOR BRININGT HIS TO MY ATTENTION****Compilation of other recipes I've tried in the never ending quest to duplicate another one of my grandmother's recipes. Many make this with lemon zest/juice or candied citron. We always served this on Easter, it's not too sweet, and not too heavy either> Just right after a big Easter Dinner.

This recipe was by far the closest I found, (after a LOT of searching), to how my family used to make it. We just make this filling and put it in a glass baking dish without a crust. The only change I made was adding a teaspoon of pure vanilla extract. It was PERFECT!!!! Thank you so much for posting this!!
Preheat Oven to 350 degrees and line 2 9" Pie Pans with the crusts, refrigerate and reserve.
In a large mixing bowl, mix the next 6 ingredients with a large spoon until thoroughly combined (no electric mixers here, it'll ruin the rice).
Divide filling between 4 prepared pie crusts, sprinkle with cinnamon.
Bake about 45 minutes or until filling is set in the middle (no longer giggling).
Allow to cool completely before serving, this actually tastes best when refrigerated overnight.