teresas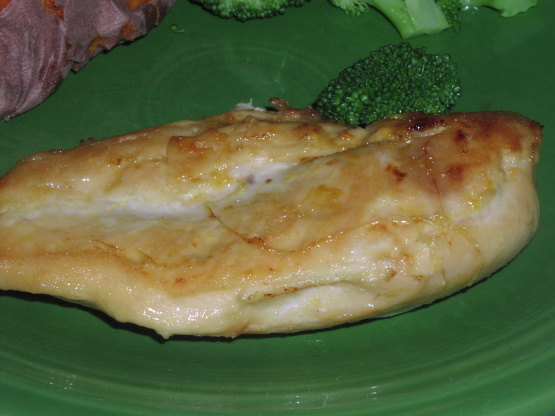 With just a slight difference, this recipe comes from Taste of Home Best Ever Chicken Cookbook 2009!

We really enjoyed this. It sure was easy to prepare. The meat was a tab bit on the dry side so I served it with some of the delicious juice. Yum! Thanks for posting. :)
Preheat oven to 325 degrees F, then grease or line with foil a 9-in square baking pan.
Bake chicken, uncovered, for 30 minutes.
Meanwhile, in a small saucepan, combine butter, honey, salt & mustard, mixing well.
Cook & stir over low heat until well blended & heated through, then pour over chicken.
Bake chicken, uncovered, 30-35 minutes longer or until a meat themometer reached 170 degrees F.
Baste chicken one final time before serving!