Herb Pot Roast and Vegetables
Stacky5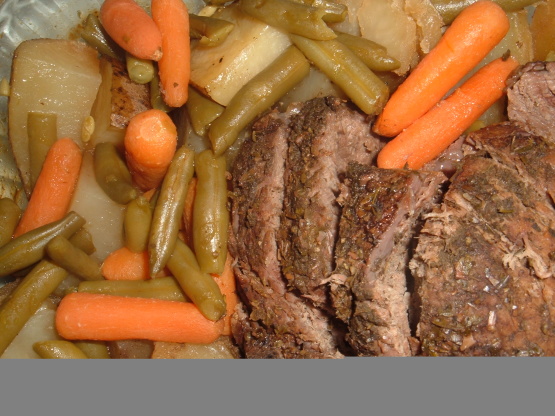 I have tried many different roast recipes and this one is by far the best I have found. Don't be afraid of the amount of herbs--this is to die for.

Great recipe! The spices were perfect. I didn't have any beans, but I threw in potatoes, carrots, onion and cabbage, then made gravy with the juices. Thanks for posting this recipe.
Heat oven to 350°.
Place roast with all the vegetables in an ungreased 9x13-inch or larger baking pan.
Sprinkle all the spices over the meat. This may seem really thick but its wonderful.
Pour the water over the vegetables.
Cover with foil and bake at 350° for 2 to 2 1/2 hours.
Serve with the pan juices.