Meucci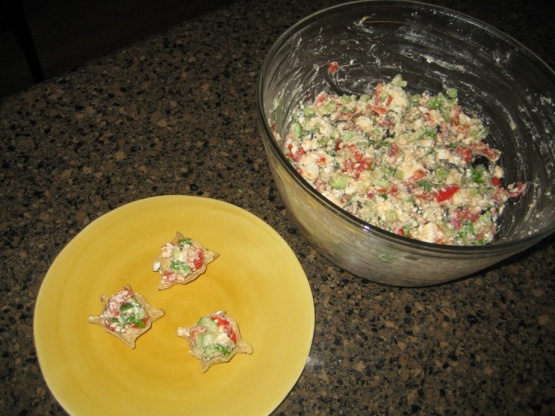 A great and different twist on the ol' chips and dips course. Also great as a type of relish, served over baked chicken breasts or grilled fish.
Combine first 6 ingredients in a large bowl.
Set aside.
In small bowl, combine remaining ingredients.
Pour over vegetable mixture and toss well.
Cover and chill 2-24 hours.
Serve with pita chips or tortilla chips.