Kathy228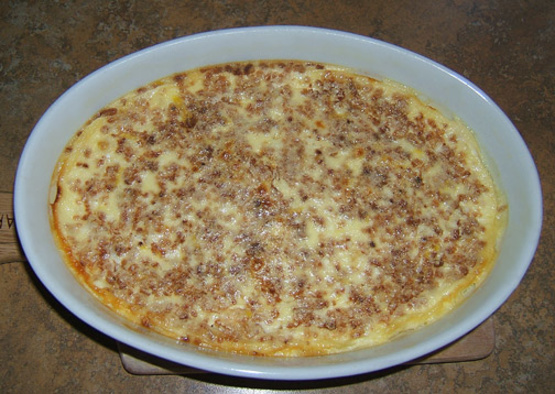 This Grape-Nuts pudding will make you feel good all over - it's that delicious!

Can't believe I've never reviewed this recipe. I've been making this for several years since we spent our first summer on Cape Cod. I halve the recipe, using 3 cups milk, 3 eggs, 1/2 cup sugar, 1 teaspoon vanilla, pinch of salt and the rest of the ingredients are the same. I put the custard in an 8X8 pan and also place in water bath. Sooooo delicious! Love serving this as dessert after breakfast - just like I had it on the Cape. Thanks!
Put all ingredients in a bowl and beat with hand beater.
Pour into 9x12-inch baking dish.
Bake 1 hour at 350°F (or till done).