Brenda.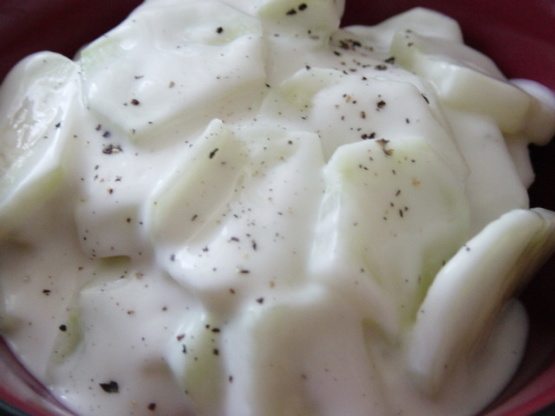 Hi, I loved it. I substitued miracle whip for the mayo....only because I am a miracle (light) junkie, so thats generally all I have. If something absolutely has to have mayo I just make it from scratch. This is very similar to a recipe one of my friends mom makes. It is indeed a 5. Leanne
Mix mayo,vinegar and sugar in a bowl.
Add cukes and onions.
Mix, add salt & pepper to taste.
Refrigerate overnight, ENJOY.