Gobble-Gobble Turkey Loaf
Lorac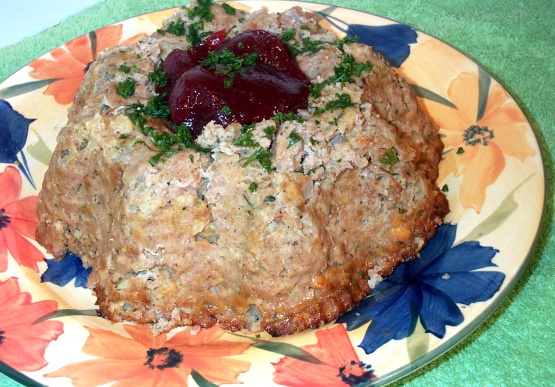 This a great dish for a buffet or potluck supper because it can be served at room temperature. The leftover turkey loaf and cranberry make great sandwiches. You can sub turkey gravy, just add more seasoning.
Preheat oven to 350F degrees.
Combine gravy, broth, egg, onion and seasonings.
Stir in stuffing mix.
Place turkey in a large bowl, add stuffing mixture, combine using your hands in a folding motion.
Spoon into a non- stick angel food cake pan and bake for 60 minutes.
Let stand 10 mins or until juices re-absorb, unmold onto a serving plate and fill center with cranberry before serving.