shohty56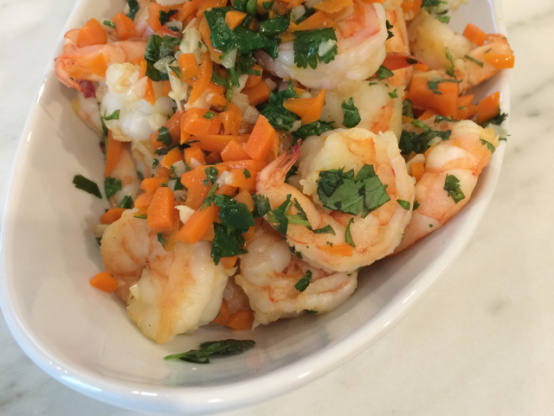 I call this my magic shrimp. You can have this done in 21 minutes. And it's true restaurant quality.
I needed more liquid because I wanted to serve it over angel hair pasta. Added Canola Balance oil for bulk and Smart Balance imitation butter for flavor. I only had precooked shrimp, so I sauteed the garlic and carrots, and popped the shrimp in last for about a minute to warm them up. Barb loved it! I did too.
In 12in skillet, heat oil.
Add garlic, cook 1 minute.
Add shrimp, stir fry 1 minute.
Add carrot, stir fry 3 more minutes.
Stir in cilantro.