Fricassee of Game Hen With Creamy Leeks and Vadouvan
This recipe is from Epicurious and they say: "This fricassee couldn't be more French, but its velvety sauce carries the flavor of vadouvan, a South Indian spice blend that has started to crop up on Parisian menus. We find it irresistible.". Time given does not include making vadouvan (make a couple of days ahead and have ready)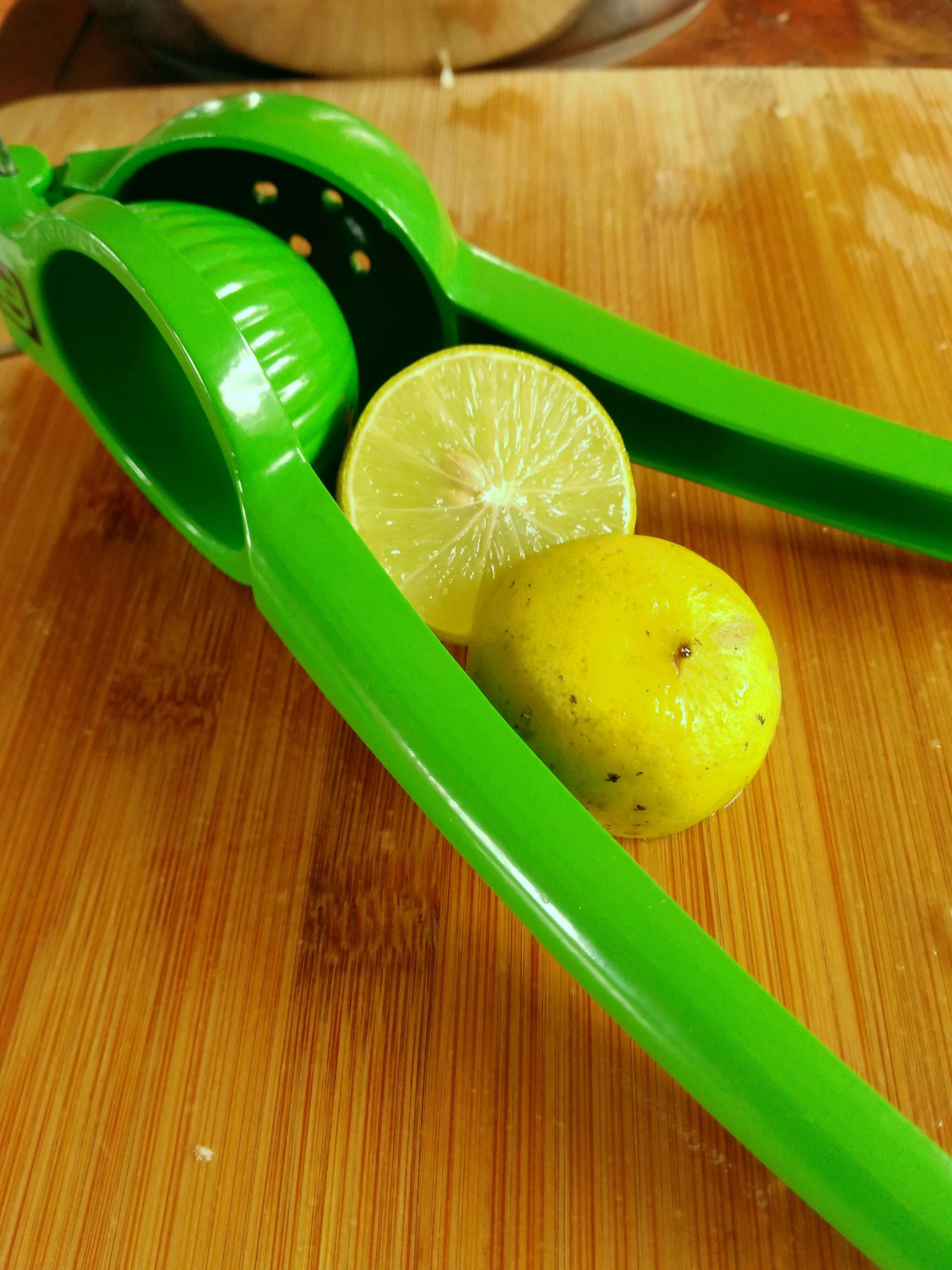 Even though this recipe takes some time and effort, it is really worth it. Wonderful, bold flavor with just enough spice to make it interesting. Served with simple brown rice steamed with chicken broth and broccoli. Added bonus; the leftover sauce, with mushrooms added, makes a wonderful soup.
FOR STOCK

2

tablespoons vegetable oil

6

cups cold water

1

medium carrot, finely chopped

1

celery rib, finely chopped

2

garlic cloves, crushed

3

large fresh thyme sprigs

1

whole clove

1

turkish bay leaf (or 1/2 California)
1⁄8 teaspoon black peppercorns

FOR FRICASSEE

3

Cornish hens, quartered, reserve backbones and wing tips for stock, removed with kitchen shears

2

tablespoons vegetable oil

6

leeks, about 3 pounds (3 cups chopped greens reserved for stock )
1⁄2 cup dry white wine
2⁄3 cup heavy cream
1⁄4 cup mixed spice (vadouvan)

VADOUVAN

2

lbs onions, cut into 1-inch pieces

1

lb shallot, halved

12

garlic cloves, peeled
1⁄4 cup vegetable oil

1

teaspoon fenugreek seeds

1

tablespoon thinly sliced fresh curry leaf (optional)

1

tablespoon ground cumin

1

teaspoon ground cardamom

1

teaspoon brown mustard seeds
3⁄4 teaspoon turmeric
1⁄2 teaspoon grated nutmeg
1⁄2 teaspoon hot red pepper flakes
1⁄4 teaspoon ground cloves
VADOUVAN:.
(Make ahead).
Preheat oven to 350°F with rack in middle.
Pulse onions in 3 batches in a food processor until very coarsely chopped (there may be a few large pieces remaining), transferring to a bowl.
Repeat with shallots, then garlic.
Heat oil in a deep 12-inch heavy nonstick skillet over high heat until it shimmers, then sauté onions, shallots, and garlic (stir often) until golden and browned in spots, 25 to 30 minutes.
Grind fenugreek seeds in grinder or with mortar and pestle. Add to onion mixture along with remaining ingredients, 1 tablespoon salt, and 1 teaspoon pepper and stir until combined.
Transfer to a parchment-paper-lined large 4-sided sheet pan and spread as thinly and evenly as possible.
Bake, stirring occasionally with a skewer to separate onions, until well browned and barely moist, 1 to 1 1/4 hours.
*COOKS NOTE: Vadouvan keeps in the refrigerator 1 month (cool before covering) or in the freezer 6 months.
MAKE STOCK:
Heat oil in a heavy medium pot over medium-high heat until it shimmers. Cook backbones and wing tips until well browned on all sides.
Add water and bring to a boil, skimming froth occasionally. Add 3 cups reserved chopped leek greens, plus remaining ingredients and boil, uncovered, 30 minutes. Strain through a fine-mesh sieve into a clean saucepan, pressing on and then discarding solids.
Boil stock until reduced to about 2 cups.
MAKE FRICASSEE:
Pat hens dry and season with 1 teaspoon salt and 1/2 teaspoon pepper. Heat oil in a deep 12-inch heavy skillet over medium-high heat until it shimmers.
Brown hens in batches (without crowding), turning once, about 8 minutes per batch. Transfer to a plate.
Halve white and pale green parts of leeks lengthwise, then cut into 1-inch pieces and wash.
Pour off all but 1 tablespoon fat from skillet, then cook leeks with 1 1/2 teaspoons salt and 1/4 teaspoon pepper over medium-high heat, stirring occasionally and scraping up brown bits, until leeks begin to soften, about 5 minutes.
Add wine and bring to a boil.
Stir in stock, cream, and vadouvan. Nestle hens, skin sides up, into leeks. Cover with a round of parchment paper.
Gently simmer 10 minutes.
Remove parchment and simmer until hens are cooked through, about 10 minutes more.
Transfer hens to a platter and simmer sauce to thicken slightly if desired.
*COOKS NOTE: Fricassee can be made 1 day ahead and chilled. Reheat gently.