Fresh Tomato Pepper Salad
Bev I Am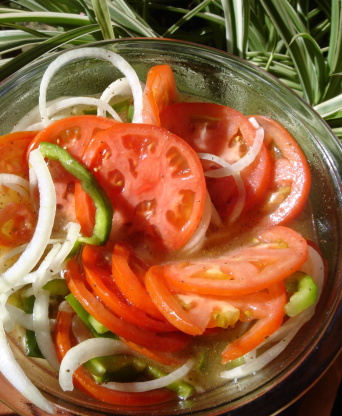 I can't wait for the summer tomatos to become ripe. We eat this as a side dish OR as a topping on a sandwich. I love this stuff.
Mix all dressing ingredients, down to the garlic salt in a medium bowl.
Thinly slice tomatoes, onions and peppers.
Add veggies to dressing and toss.
You can serve now but I prefer to allow it to sit in the fridge for at least and hour or so.
The flavors get better the longer it sits.
Serve as a side dish or use the veggies on your favorite summertime sandwich.