breezermom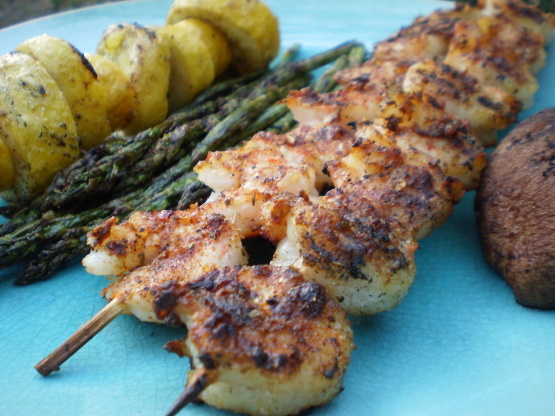 These shrimp certainly have some fire, but if you really like them spicy, adjust the cayenne pepper according to your taste. This is from a cookbook called "The Backyard Barbecue Cookbook"

Good shrimp. Since the high yesterday was 15 degrees, I did a quick sear in a hot skillet and then tossed with pasta, parmesan, black olives and sun dried tomatoes.
Shell the shrimp, leaving tail shells on.
Skewer six shrimp on each of eight metal skewers.
Brush with olive oil.
To make the dry spice mixture: Combine ingredients and sprinkle over the shrimp on both sides.
Cook on a hot barbecue grill for 4 minutes each side or until shrimp are pink and tender.