Faux Pecan Pie (with Oatmeal)
cbw8915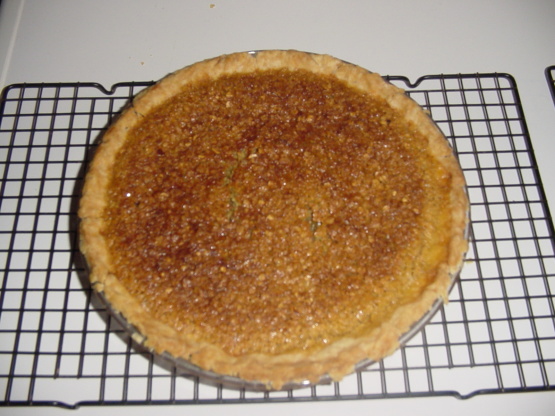 Haven't tried this, but looks easy and delicious! From the Toronto Star.

We loved this! I used Recipe #51537 for the crust. This recipe is perfect for those times when we want pecan pie (practically always, lol) but don't have enough pecans. We did have about 1/4 cup chopped pecans left from something else and I sprinkled those on top. It set beautifully and was even better the next day. Thanks for posting! We will definitely make this again :D
Preheat oven to 350 degrees F.
In medium bowl, with fork, beat eggs lightly.
Beat in corn syrup, sugar, butter or margarine, vanilla and salt until blended.
Stir in oats.
Pour into pie shell.
Bake 45 to 55 minutes or until puffed.
The centre should be slightly jiggly.
Cool.