Eunice Peanut Butter Crunch
Chilicat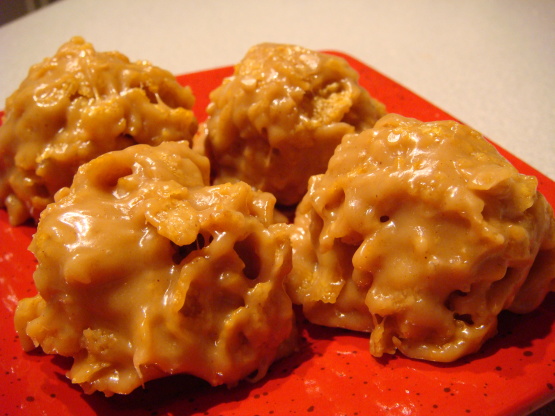 Baptist Church in South, Coffeyville church dinner. Eunice made, and they were the first cookies to leave the table. Great recipe, but fattening.
Bring sugar and caro syrup to a boil and remove from fire.
Mix in peanut butter and corn flakes.
Spoon out on wax paper.
Let stand till slightly firm.
You can also use any kind of cereal that you like for this recipe.