Eggless, Milkless Chocolate Muffins
Becca S.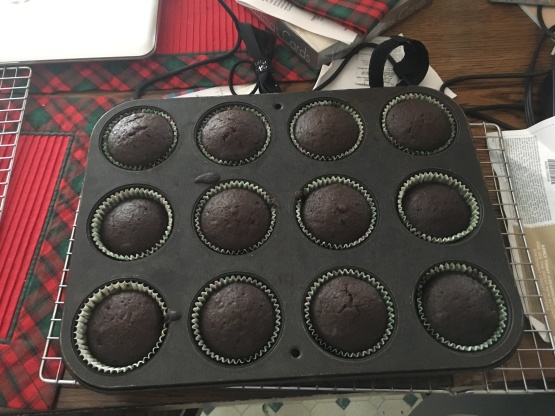 This is a very moist and chocolaty muffin that is very simple to make, that's perfect for people with an allergy to eggs, or an allergy to milk.

These were great! I'm always on the lookout for eggless, milkless (although I can sub soy milk) recipes due to my son's allergies. It's sometimes hard to get the right texture omitting eggs. There was nothing wrong with the texture or taste! However, I think they're more a cupcake than a muffin - lots of sugar and oil. Just add frosting! I would prefer something a little healthier if I'm going to give it to my kids for breakfast.
Preheat oven to 350°F (175 01456C), grease 12 muffin cup tins or line with muffin liners.
In a large bowl, sift together flour, cocoa powder, soda and salt. Add sugar and mix together.
Add oil, water and vanilla and mix thoroughly.
Spoon batter into prepared muffin cups until full. Bake at 350°F (175°C) for 20-30 minutes or until toothpick inserted in center comes out clean.