Easy Bundt Cake With Flavors of Almond and Vanilla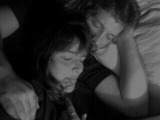 This is a wonderfully easy recipe that is great served with friends and your favorite morning coffee or tea. Enjoy.
Directions
Heat brown sugar, butter, and almond extract in a small saucepan. Stir until blended.
Arrange frozen rolls in a lightly greased 10-cup bundt pan. Drizzle sugar mixture evenly over rolls. Sprinkle with pudding mix and almonds. Cover and let stand at room temperature 3 hours.
Bake uncovered, on lower oven rack at 350 degres for 30 minutes or til golden brown.
Remove from oven, and let stand 10 minutes. Invert pan onto a lightly greased plate. Serve warm.
Reviews
Most Helpful
I always have loved these dinner roll dessert bunt recipes. I used my own homemade dough I had frozen in dinner roll shapes instead of the frozen dinner rolls and it worked just fine. The only thing I had to do different was let it rise a bit longer. Great recipe!

FANTASTIC !! We all loved it, incredibly delicious. Made recipe without any changes. So simple to make. We especially loved the almond flavor. This is a keeper.

Made for PRMR! In a word, KILLER!*In a good way* This is so simple and gorgeous AND terrifyingly DELICIOUS!!! Pics to be revealed tonight or tomorrow!