Dry Cream of Soup Mix - Substitute
Rita1652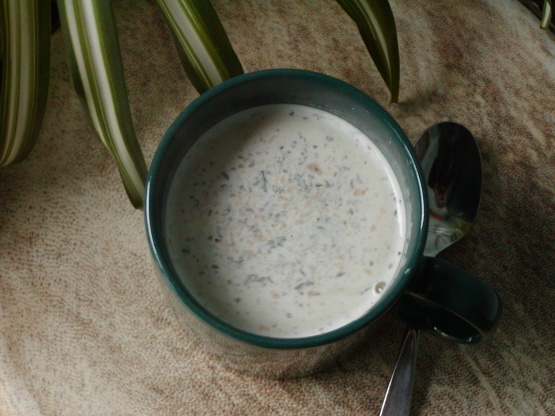 A Cream soup mix that can easily be made dairy-free. Good to eat on its own, or to put in your favorite recipe calling for cream soup.

I have not tried this recipe. My copy of this recipe I got from Pinching Your Pennies. It says to use Mix 1 14 c. cold water with 1/3 c. mix. The rest is the same. Thanks for posting. Christine (internetnut)
Combine mix ingredients.
To make soup- add 2 c water.
Cook over medium heat, stirring constantly until thick.
CREAM OF MUSHROOM SOUP-Add sliced mushrooms.
Can also be mixed up to use in recipes that call for cream soup.