Dried Apricot and Pumpkin Jam
JustJanS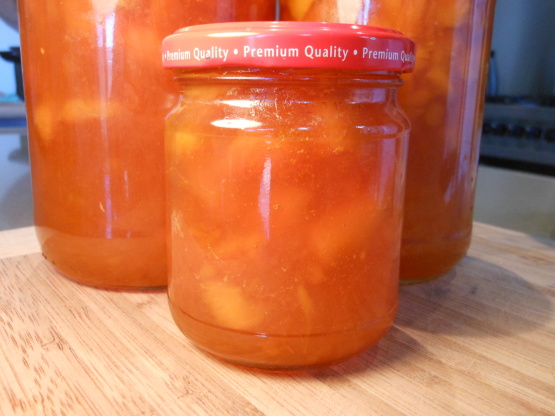 From Sue Ruchel's book "Windfalls". This recipe is her Gran's secret recipe and you can't really taste the pumpkin. The yield is a guestimate.

Top Review by awalde
Yummy!
We got a pot of this jam from form JustJanS as we visited her and we continued our trip travelling with a campervan.
We loved this jam in the morning with toasted bread and especially with pancakes!
Thanks a lot to Jan again and to you for this recipe.
Soak the apricots overnight in 500 ml of water.
The next day, peel the pumpkin into small chunks and cook gently in the rest of the water and lemon juice.
Pour in the soaked apricots and water and cook for a further 10 minutes.
Add the sugar and bring to the boil again, stirring until the sugar is dissolved.
Bottle and seal.